By VacationIdea – Dream Vacation Magazine
The temperate year-round climate and several attractions and recreational opportunities available make Camp Verde one of Arizona's premier tourist destinations. Less than an hour away from Arizona's capital, Phoenix, Camp Verde is filled with several outdoor and indoor activities that the entire family will enjoy. You can learn about the area's rich history at Fort Verde State Historic Park, the Montezuma Castle National Monument, or the Verde Valley Archaeology Center. Certain attractions may be temporarily closed or require advance reservations. Some restaurants are currently offering pickup only. Hours/availability may have changed.
1. Verde Valley Archaeology Center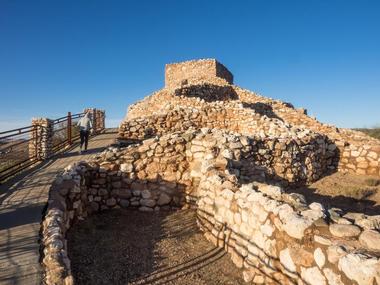 The Verde Valley Archaeology Center is a wonderful place to learn about the many archaeological sites of the area. The center preserves, collects, and curates various sites and artifacts while developing a partnership with the community it serves. During your visit there you'll be able to get a deeper understanding of American Indian history and the science of archaeology. Some of the exhibits you'll come across include the Honanki Collection which has several examples of prehistoric basketry and weaving textiles and the Prehistoric Life in Camp Verde exhibit which is based on excavations which have been done around town.
385 S Main St, Camp Verde, AZ 86322, Phone: 928-567-0066
---
2. Out of Africa Wildlife Park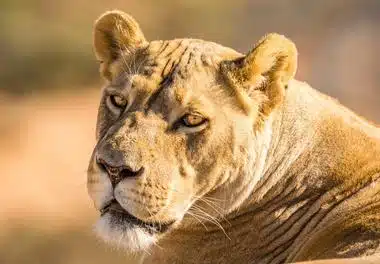 Experience Africa in the heart of Arizona at the Out of Africa Wildlife Park. It is sure to be one of the best wildlife parks or zoos that you've ever been to, as you see lovingly cared for animals in their natural habitats. You can walk or drive through their Wildlife Preserve, which resembles the free-roaming Serengeti, as lions, cheetahs, and other exotic animals roam the 100 acres of valleys and hills. To learn more about the animals that call the park home, be sure to go on the African Bush Safari – a 40-minute tour that is narrated by expert guides. Other things you will be able to experience include getting up close with some slithery serpents at the Giant Snake Show, watching the grizzly bears play in the Wonders of Wildlife show, or watching the lions devour 800 pounds of meat on the mesmerizing Predator Feed.
3505 W State Route 260, Camp Verde, AZ 86322, Phone: 928-567-2840
---
3. Fort Verde State Historic Park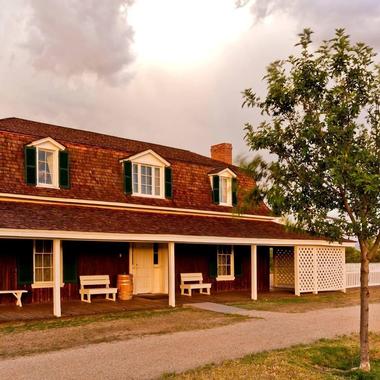 Fort Verde State Historic Park is one of Arizona's best-preserved examples of an Indian Wars period fort. The park was a base for U.S. Army scouts and soldiers from the 1870s through the 1880s, during the Central Arizona Indian Wars. During your visit there you will be able to see four surviving buildings, which are not only important because of its historical significance but due to its unique architectural aspect as well. You'll be able to experience and learn about what life was like on the frontier through one of the many living history tours and demonstrations that are provided there daily.
125 E Hollamon St, Camp Verde, AZ 86322
---
4. Montezuma Castle National Monument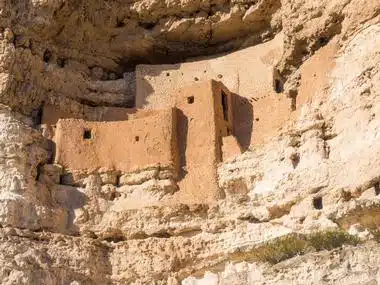 One of the nation's first National Monuments as declared by President Theodore Roosevelt, the Montezuma Castle National Monument is one of the best-preserved prehistoric cliff dwellings which you'll come across in the entire United States. Initially, visitors were allowed to go into the dwelling and see some of the many original artifacts which were left there. Due to the extensive damage the cultural landmark endured, that is no longer allowed, but you are able to gaze through the windows and get an idea of the past and the people who lived there. You'll have to climb a series of ladders to get to the side of the limestone cliffs, but the entire excursion will be a highly memorable one.
Montezuma Castle Rd, Camp Verde, AZ
---
5. Arizona Offroad Tours, Camp Verde, Arizona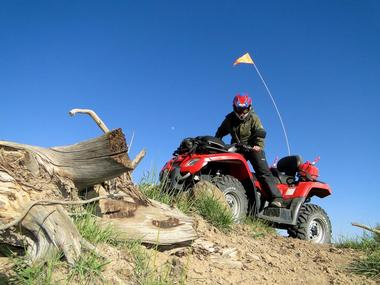 Go on an exciting ATV adventure through the state's rugged desert and mountain terrain with Arizona Offroad Tours (AOT). It's a wonderful place to spend quality time with your family and friends and is sure to be memorable and full of laughs. The unforgettable experience will take you through Verde Valley and Sedona. In addition to riding your very own fully-automatic ATV with safe and experienced professionals, you'll also learn a lot about the surrounding area from your informed guide. All visitors will be provided with light snacks, plenty of water, helmet, goggles, and your very own AOT bandana.
Phone: 928-451-1777
---
6. Hauser and Hauser Farm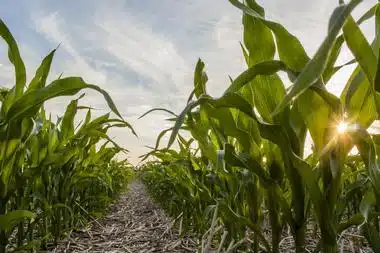 Hauser and Hauser Farm can be found in the Verde Valley in land that was once used by the Sinagua Indians. The Hauser family has been farming for over six generations, creating an amazing rural atmosphere that visitors can enjoy. Younger visitors love exploring the farm and seeing the tractors and other farming equipment. Opportunities to learn about their methods, irrigation systems, and to see how the farm is managed on a day-to-day basis. You'll be able to leave with some of their delicious sweet corn, each grown with care and perfection – you'll even be able to walk away with some great corn-related tips and recipes. Be sure to visit in time for their renowned annual corn festival!
652 Montezuma Castle Hwy, Camp Verde, AZ 86322, Phone: 928-567-2142
7. Fossil Creek Wilderness, Camp Verde, Arizona
Fossil Creek Wilderness, which spans over 11,000 acres, is a wilderness area which can be found within Arizona's Coconino National Forest. The springs can be found at the edge of the Colorado Plateau right at the bottom of a canyon. Hiking through the area will bring you across several bodies of water, which work together to support one of the most diverse ecosystems in the state. You might be able to see a various range of flora and fauna, including wildlife such as coyotes, elk, deer, racoons, fox, mountain lions, black bears, and skunks. Ornithology aficionados will find Fossil Creek Wilderness to be home to over a hundred species of birds, many of which are native to the area.
(FR 708), Fossil Creek Rd, Strawberry, AZ 85544, Phone: 928-203-2900
---
8. Cliff Castle Casino, Camp Verde, AZ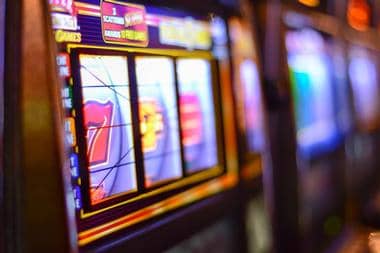 The Cliff Castle Casino has been around for nearly twenty years and can be found an hour away from Phoenix. They have been consecutively voted as Arizona's 'Number 1 Casino' for several years, and rightly so as people from all over head there to play on popular slot machines and live table games. What makes it different from other casinos is that Cliff Castle is a fun place for the entire family; they house an arcade, a 20-lane bowling center, live entertainment, a gift shop, and a supervised child care center for little ones. Additionally, there are several accommodation options for guests who decide to stay overnight or for a few days, as well as dining establishments such as Johnny Rockets or the Mountain Springs Buffet.
555 W Middle Verde Rd, Camp Verde, AZ 86322, Phone: 928-567-7999
---
9. Sweet Pea Vintage Antiques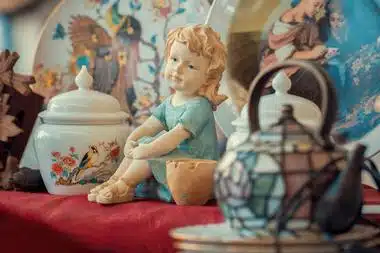 Purveyors of vintage and antique finery, Sweet Pea Vintage Antiques is the place to go to when you're looking for something unique for yourself or your friends. The shop spans over 10,000 square feet and has an array of new and used treasures, from home decor and furniture to jewelry and electronics. The items vary weekly as there are several vendors who call Sweet Pea home – you'll find at least 40 vendors there at any given time. With over ten years of experience in the vintage and antique industry in Camp Verde, Sweet Pea will be sure to have something you'll cherish forever.
437 AZ-260, Camp Verde, AZ 86322, Phone: 928-567-6555
---
10. Clear Creek Vineyard & Winery, Camp Verde, Arizona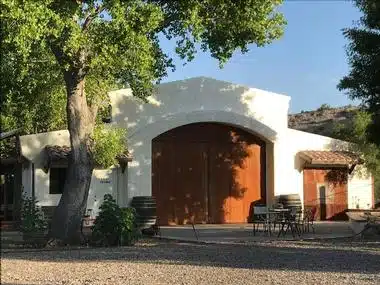 Home of the renowned Rio Claro wines, the Clear Creek Vineyard and Winery is the brainchild of Ignacio Mesa who studied viticulture long before he was able to make his dream of owning a winery a reality. Now, the winery has been harvesting grapes and aging wine for over ten years, giving people an eclectic mix of flavors to enjoy. Visitors are invited to Clear Creek to try a glass or two of the delicious handcrafted concoctions. You can go on a tour of the grapevines to see where it all starts or learn all about how they make their varied range of red and white wines.
4053 AZ-260, Camp Verde, AZ 86322, Phone: 602-904-0173
---
11. Lighthouse Baptist Church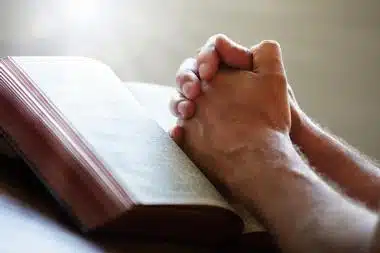 The Lighthouse Baptist Church was started in 2009 by Pastor Don Randall Sr. and his family, all of whom were missionaries in Northern Ireland for over twenty-nine years. The Lighthouse Baptist Church is one of the newest additions to Camp Verde but has gained a steady number of increasing followers who are searching for an independent, fundamental, bible-believing church. Visitors are invited to visit the church and experience the traditional service for themselves, complete with hymn-style singing. Service times are on 11:00 a.m. on Sunday morning, 6:00 p.m. on Sunday evening, and 6:00 p.m. on Wednesday evening.
348 S Main Street, Unit 7, Camp Verde, AZ 86322, Phone: 928-634-1008
---
12. Stargazer Pavilion, Camp Verde, Arizona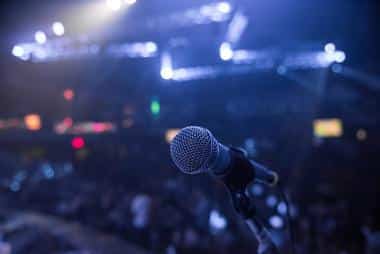 Northern Arizona's premier open-air theater, the Stargazer Pavilion is one of Camp Verde's most popular spaces and attracts people from all over the nation. The stage has housed several entertaining acts such as Eddie Money, Willie Nelson, and comedic superstars Ron White and Larry the Cable Guy. They have some renowned annual events such as their fabulous Labor Day Reggae concert. The Stargazer Pavilion is a part of the renowned Cliff Castle Casino Hotel, which has been voted Arizona's "Number 1 Casino" for nineteen years in a row. While you're there, you will be surrounded by the breathtaking beauty of Flagstaff's mountains and Phoenix's vast urban expanse.
Cliff Castle Casino Hotel: 555 Middle Verde Road, Camp Verde, AZ 86322, Phone: 800-381-7568
---
13. Predator Zip Lines, Camp Verde, AZ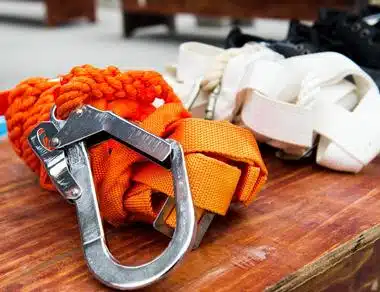 A guaranteed exciting and enthralling experience, Predator Zip Lines is one of Sedona's best tours. It is an adventure of a lifetime as you zoom through on the world-class zip line in Out of Africa's wildlife park over several of the world's wildest predators. You'll never forget the moment you hover over amazing animals such as tigers, lions, hyenas, wolves, and several other natural predators. For a different and unique perspective, try the zip line in the darkness of the night with Predator Zip Lines' Night Flight. Visitors will be able to take in breathtaking views of their surroundings and enjoy the opportunity to see the wilder side of Sedona.
3505 Arizona 260, Camp Verde, AZ 86322, Phone: 928-567-9947
---
14. Verde Brewing Company, Camp Verde, AZ
Offering a Verde Valley farm-to-mug experience, the Verde Brewing Company incorporated local ingredients and resources to create delicious one-of-a-kind craft beer. Often called the "Masters of Brewtality" by their patrons, one of their most popular drinks is the Scotch Ale which has a rich mix of pleasant malt, rich caramel, and sweet honey. Pair your beer with a delicious treat from the kitchen such as their BBQ pulled pork, Bullpen Bourbon roast beef sandwich, and the beer bratwurst. The Phoenix New Times has stated that the Verde Brewing Company is one of the top five breweries in Arizona that must be visited, so be sure to do so while you're there.
724 Industrial Dr #7a, Camp Verde, AZ 86322, Phone: 928-567-8626
---
15. JT Bistro, Camp Verde, Arizona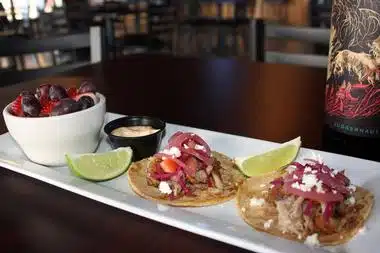 During your stay at Camp Verde, enjoy great food and delicious local wine at JT Bistro. The restaurant was founded in the summer of 2016 and has thrived by continuing to exceed customer expectations. All of the food served uses locally grown, organic produce which ensures that the entire community is involved in its creation. Get a couple of their share plates to have with friend and family such as the artisan meat and cheese board, their classic calamari, and the crab cake with old bay garlic aioli. Entrees such as the bacon and spinach stuffed roasted trout and the 10oz dry aged ribeye are extremely popular with their patrons. Pair your meal with an excellent glass of local wine or a handcrafted cocktail for a delicious, rounded meal.
348 S Main St, Camp Verde, AZ 86322, Phone: 928-567-7520
---
16. Gabriela's Taco Shop & Fresh Garden Salsa, Camp Verde, Arizona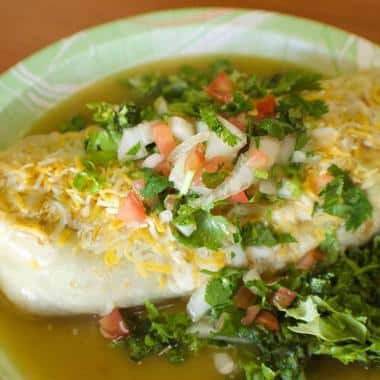 If you're at Gabriela's Taco Shop & Fresh Garden Salsa, be sure to try one of their customer favorites such as the carne asada burrito the chimichangas, their fiesta-style quesadilla, and their beef tacos which are seasoned family recipe that has been passed down for years. Gabriela's is one of those places where you're sure to get a delicious meal with a southern twist – no matter what time of the day you go, or what you choose from their extensive menu, it'll be a mouthwatering concoction. What makes their Mexican-style food different from the others is that Gabriela's is keen on using the freshest ingredients and produce available to serve their patrons.
1580 AZ-260 Suite 2, Camp Verde, AZ 86322, Phone: 928-567-2120
---
17. Salt Mine Wine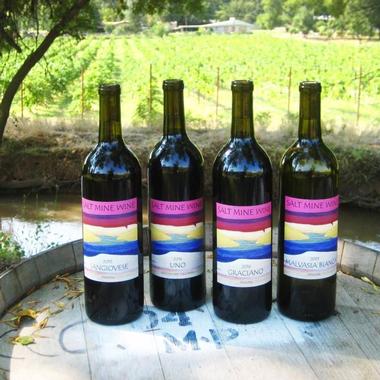 Soak up awe-inspiring views of Arizona's gorgeous landscape from the upper vineyard of Salt Mine Wine, a winery situated next to the Verde Salt Mine, one of northern Arizona's three pre-historic salt mines. Salt Mine Wine was established in 2013 by the Norton Family and has since been producing fine vintages enjoyed all around the country. The Salt Mine Wine's vineyard is settled cozily between charming pecan groves, picturesque pasture, and a handful of small farms, and specializes in growing Italian varietals like Malvasia Bianca, Barbera, and Mentpulciano vines. Visitors to the winery can sample any of Salt Mine Wine's nine current vintages such as the 2018 Rose, the 2019 Malvasia Bianca, the 2019 Junkyard, or the 2019 Catclaw.
536 W. Salt Mine Road, Camp Verde, Arizona 86322, Phone: 928-910-2075
---
17 Best Things to Do in Camp Verde, Arizona
Verde Valley Archaeology Center, Photo: Courtesy of Melastmohican – Fotolia.com
Out of Africa Wildlife Park, Photo: Courtesy of Steve – Fotolia.com
Fort Verde State Historic Park, Photo: Fort Verde State Historic Park
Montezuma Castle National Monument, Photo: Courtesy of Melastmohican – Fotolia.com
Arizona Offroad Tours, Camp Verde, Arizona, Photo: Courtesy of Daniel Dietze – Fotolia.com
Hauser and Hauser Farm, Photo: Courtesy of bmargaret – Fotolia.com
Fossil Creek Wilderness, Camp Verde, Arizona, Photo: Courtesy of wingedwolf – Fotolia.com
Cliff Castle Casino, Camp Verde, AZ, Photo: Courtesy of adrian_ilie825 – Fotolia.com
Sweet Pea Vintage Antiques, Photo: Courtesy of Myst – Fotolia.com
Clear Creek Vineyard & Winery, Camp Verde, Arizona, Photo: Clear Creek Vineyard & Winery
Lighthouse Baptist Church, Photo: Courtesy of Brian Jackson – Fotolia.com
Stargazer Pavilion, Camp Verde, Arizona, Photo: Courtesy of jcomp – Fotolia.com
Predator Zip Lines, Camp Verde, AZ, Photo: Courtesy of xy – Fotolia.com
Verde Brewing Company, Camp Verde, AZ, Photo: Verde Brewing Company
JT Bistro, Camp Verde, Arizona, Photo: JT Bistro
Gabriela's Taco Shop & Fresh Garden Salsa, Camp Verde, Arizona, Photo: Gabriela's Taco Shop & Fresh Garden Salsa
Salt Mine Wine, Photo: Salt Mine Wine
Cover Photo: Courtesy of jon manjeot – Fotolia.com