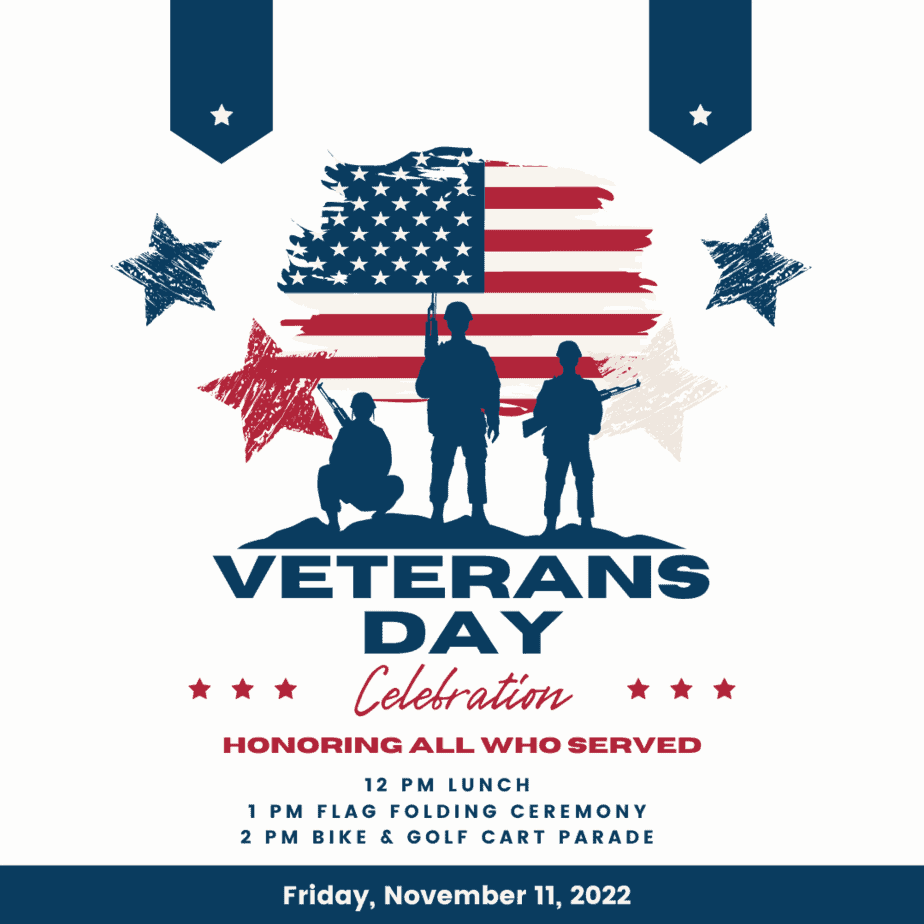 Veterans Lunch
We would like to say "Thank You!" to those who have served by hosting a free lunch for our Veterans.
Please come to the Clubhouse for a free lunch if you are a Veteran.
For all other civilians, please join us in thanking our Veterans for their service, and stick around for a flag folding ceremony, and Slow Roll parade.