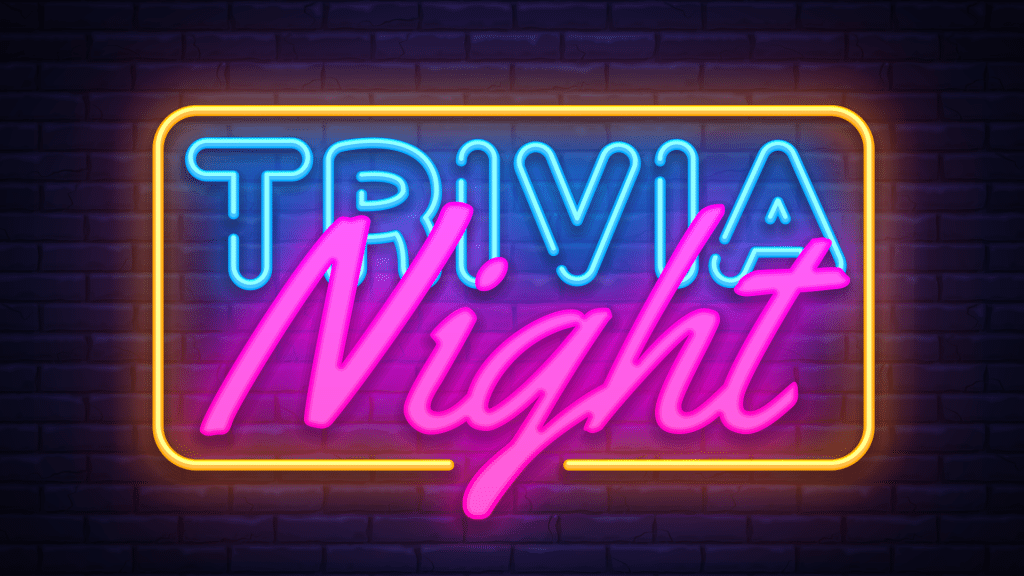 Trivia Night
Head to the Pool Patio for some Trivia fun!
Themes are a combination of General Knowledge, US Geography, Pop Culture, and we throw in some fun stuff for the kids too. This week will be a little more geared towards the Dads.
Be sure to be there! You won't want to miss it!
Play is free. To help support our activities, please purchase your snacks and drinks at the event.