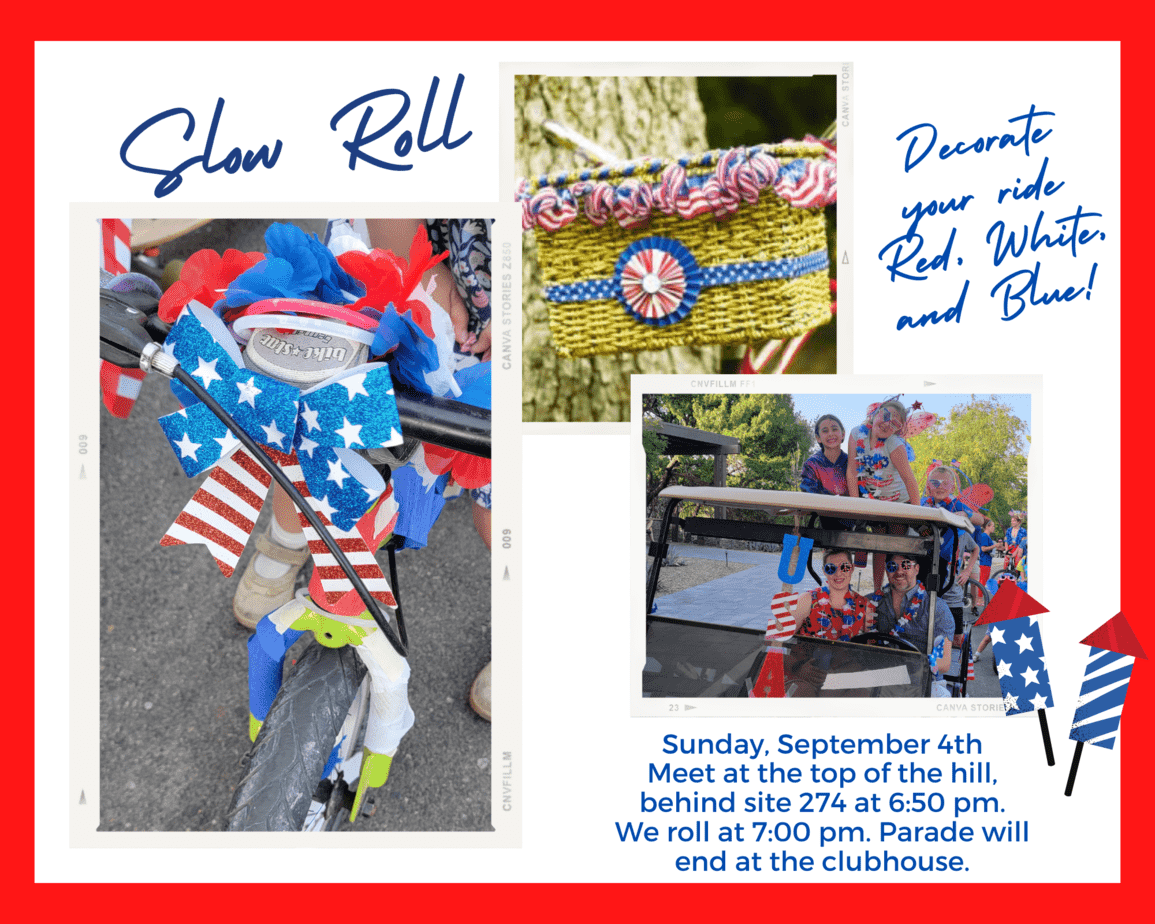 SLOW ROLL
Decorate your bike, scooter, one-wheel, golf cart, and yourself for our SLOW ROLL parade.
This month's theme is Red, White, and Blue for Labor Day.
We will meet at the top of the hill, behind the resort store, directly behind site 274 at 6:50 pm, and begin rolling at 7 pm.
The parade will roll slowly around the whole resort and end at the Clubhouse.