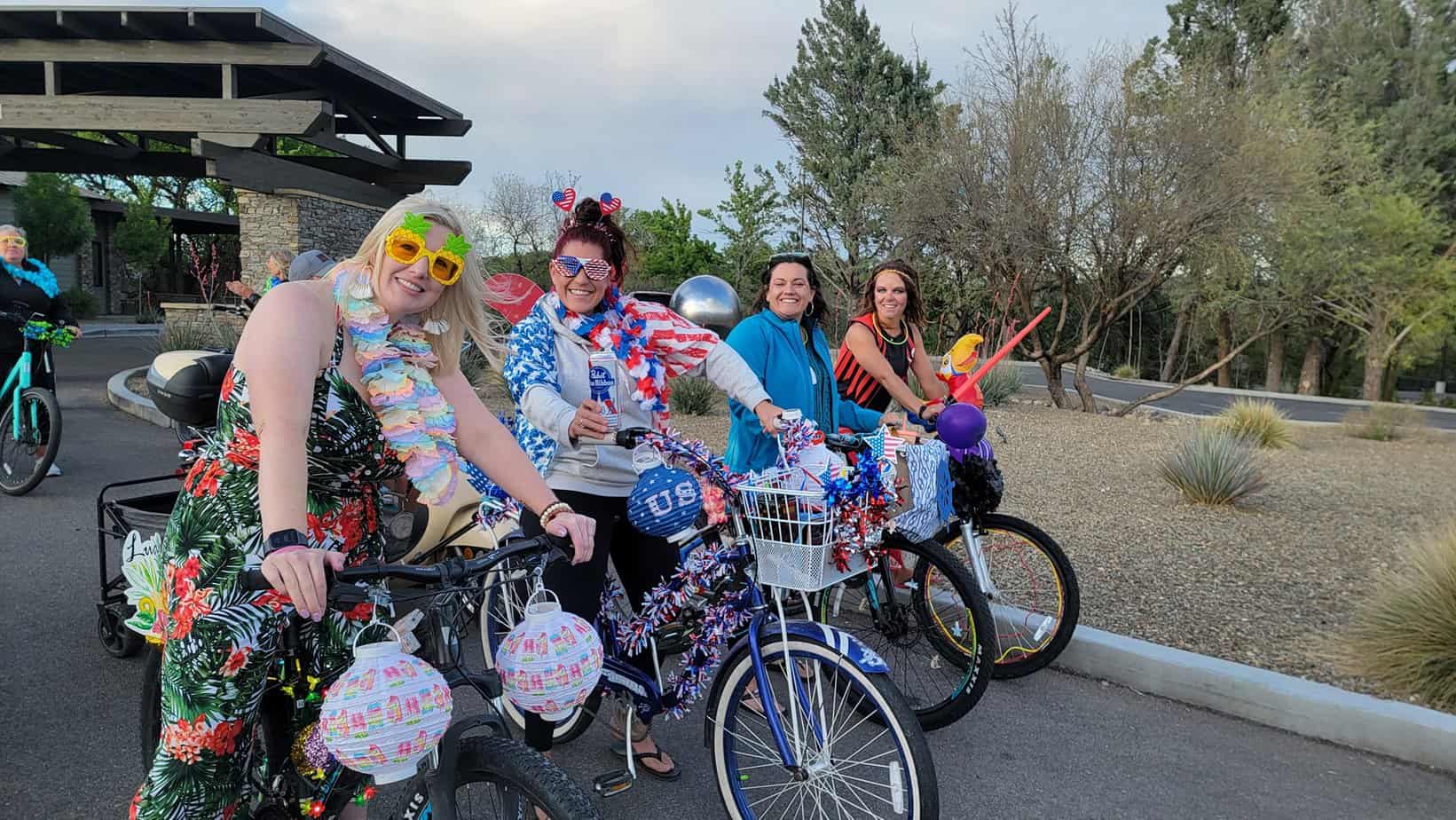 SLOW ROLL
Did you know that it is All-American Family Day?
Celebrate with us and get out and ride with your family.
We're having a  Slow Rolling parade.
Deck out your bike, scooter, or golf cart and roll with us.
This month's theme is Wet and Wild.
Think 90's music and squirt guns!
It'll be a fun way to cool off.