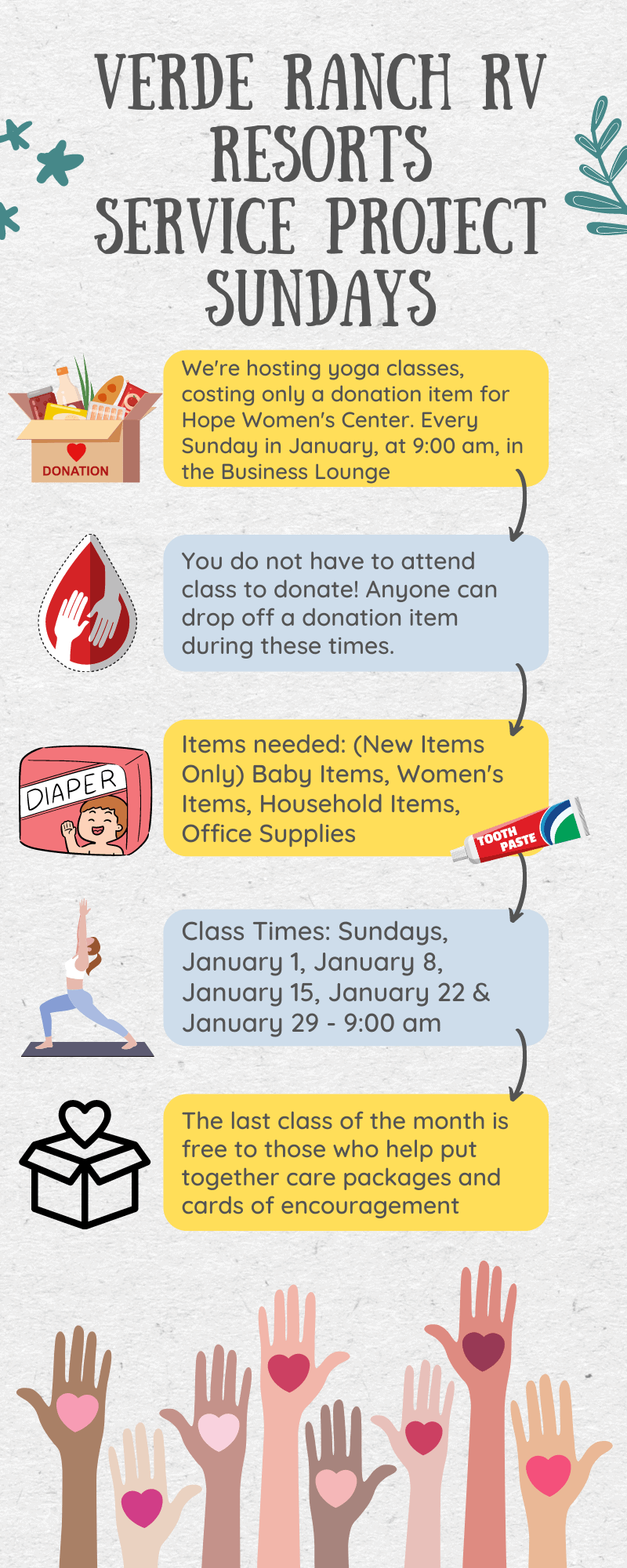 Service Project Yoga
Join us for our Service Project Sundays!
Attend a yoga class that only costs a donation item for Hope Women's Center.
Help others while doing something good for yourself too. Bring your own yoga mat, or a towel and your donation item(s). Open to all guests. Suitable for all skill levels. Modifications are available.
Items Needed (New Items Only):
Baby Items:
• Baby Shampoo
• Baby Lotion
• Baby Wipes
• Diapers (Sizes 4, 5, 6, and Pull-Ups)
• New Car Seats
Women's Items:
• Packaged underwear -all sizes
• Shampoo
• Conditioner
• Pads
• Tampons
• Deodorant
• Toothbrush
• Toothpaste
Household Items:
• Liquid Dish Soap
• Laundry detergent
• Paper Towels
• Kleenex
• Bathroom Cleaner
• Disinfectant Wipes
• Toilet Paper
• 13-Gallon trash bags
Office Supplies:
• Legal Size Printer Paper
• Copy Paper
• Paper Clips
• Rubber Bands