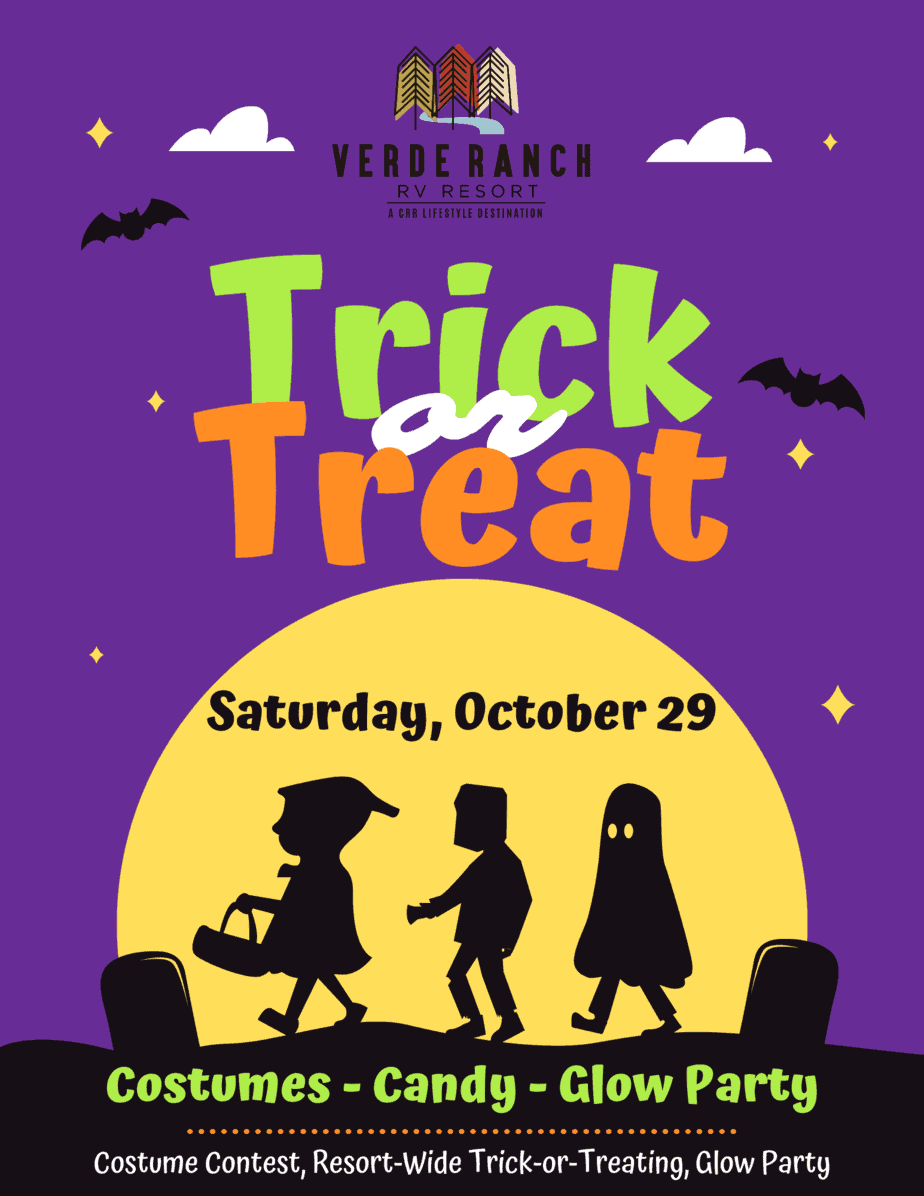 Resort-Wide Trick-or-Treating
We're Celebrating Halloween!
After the Costume Contest, we'll head out to Trick-or-Treat around the resort.
If you plan to pass out candy, please make it obvious. We do not want kids knocking on doors.
Please sit out by the road where you can be easily seen by kids and parents.
Parents/Guardians, you are responsible for your children's safety.
Help us keep everyone safe by walking with your kids.