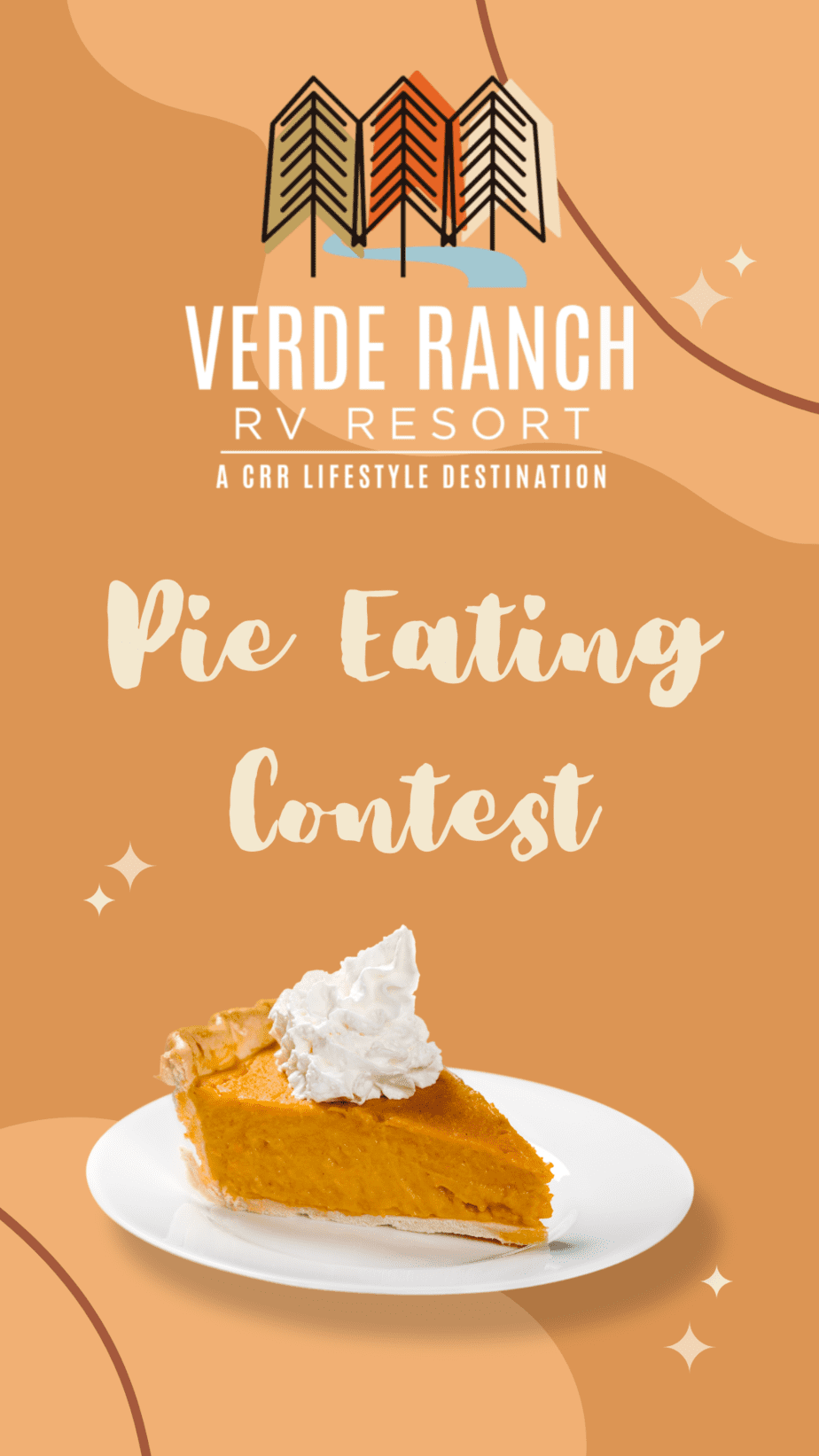 Pie Eating Contest
Like pie?  Need we say more?
Join us for a pie-eating contest!  Who can eat their slice the fastest?
We'll host a kids' round, and an adults' round.
The winner gets bragging rights!
Please register to enter. Entry is $2.00 per person.
Contact Jaszmine at (928) 202-3058 or email jmayhew@crrmgmt.com.