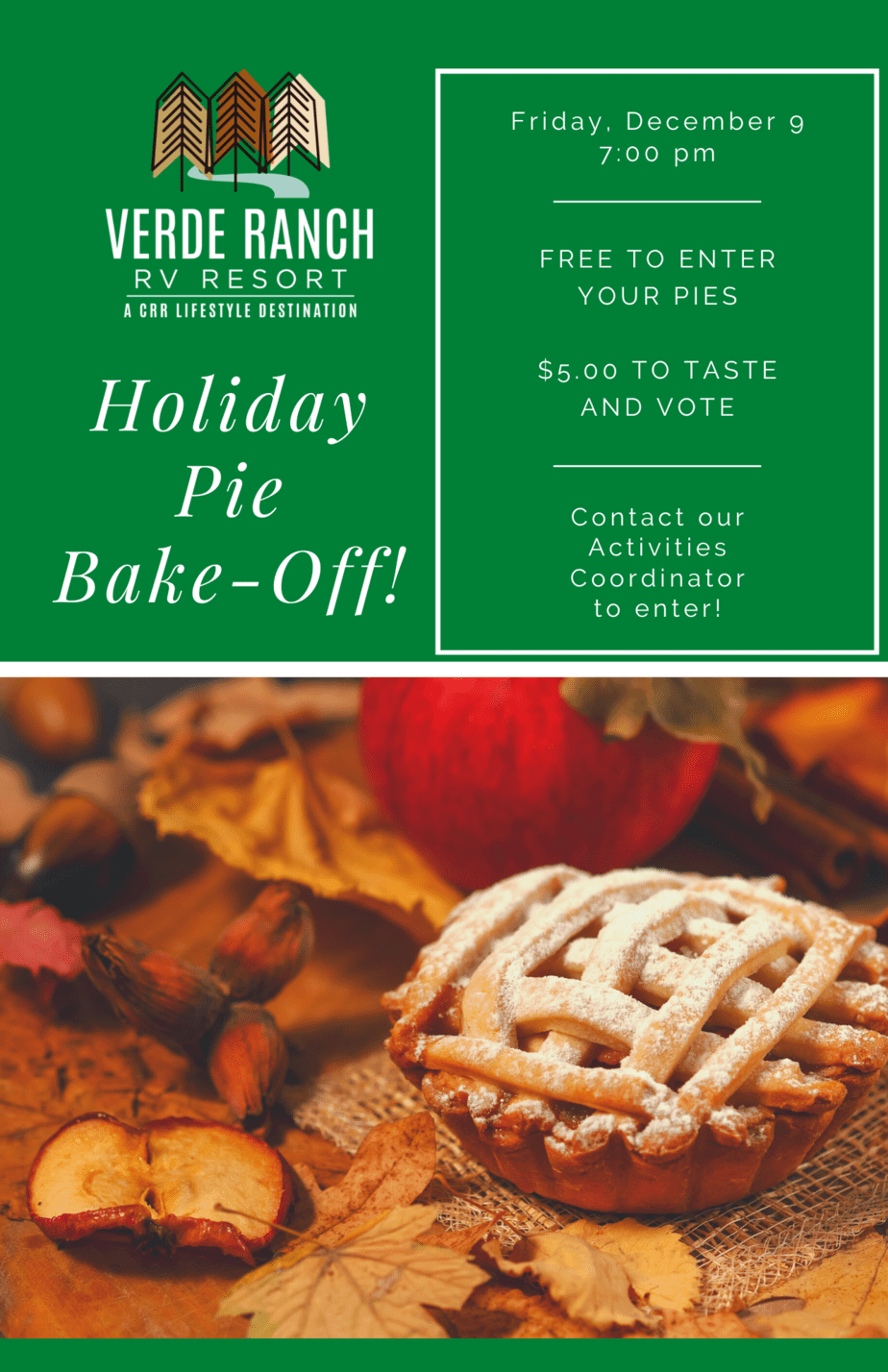 Holiday Pie Bake-Off
Free to enter your pie. Must bring 2 of the same pies and pre-register with our Activities Coordinator.
Call or text Jaszmine at (928) 202-3058, or email [email protected]
Tasting and voting cost $5.00 per person.
First come, first serve.
We will also have drinks for sale. Cash, or charge site.