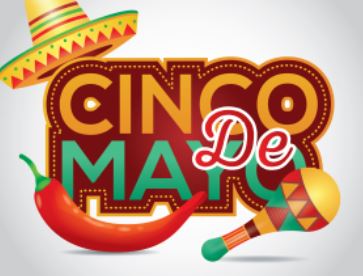 Guest-Lead Cinco de Mayo Potluck
HAPPY CINCO DE MAYO! LET'S CELEBRATE!
We have a fabulous guest who has offered to lead a Mexican Food-themed potluck in honor of Cinco de Mayo! Melissa will be making a sheet pan of Birria Tacos. There will be a signup sheet for food in the Clubhouse, as of Thursday, April 28th. We will have picnic tables set up out front of the clubhouse for this fun, social event.
Bring a Mexican-themed dish to share! BYOB. Please also plates, cups, utensils, and napkins. *When drinking, please remember that this is a family-friendly resort, and also, that there is no glass allowed, to prevent injuries. Thank you for your understanding.
We'll also be hosting a block party with music playing at this time. The parking out front of the clubhouse will be blocked off for this event.
We can't wait to party with you!
Event Description:

See sign up sheet for ideas.