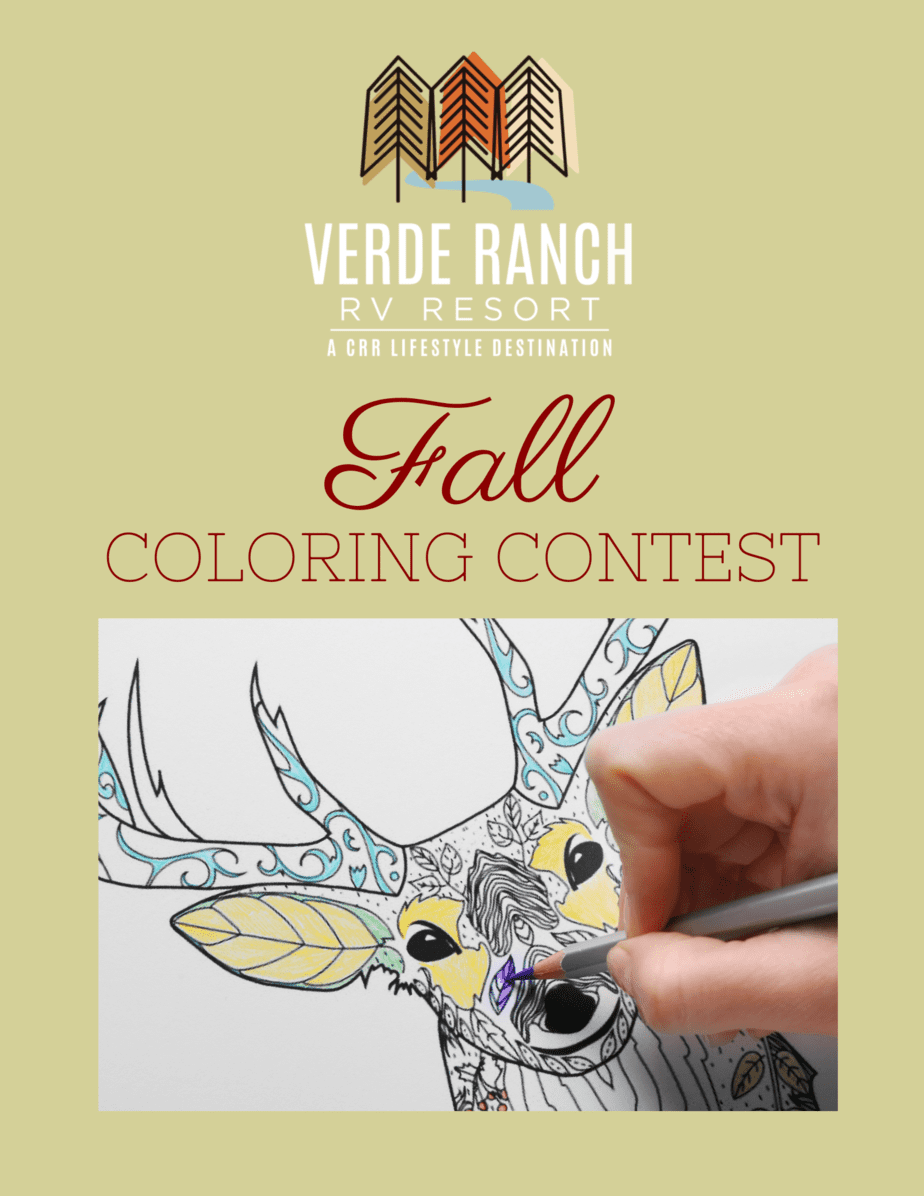 Fall Coloring Contest
Pick up your coloring page from the Front Office/Resort Store or from the Clubhouse.
Turn it in by Saturday, November 19, at the Friendsgiving Potluck.
The winners will be announced Wednesday, November 23.
All-Ages are welcome to participate.
Please write your name, age, and site number on the back of your page.
Event Description:

All-Ages