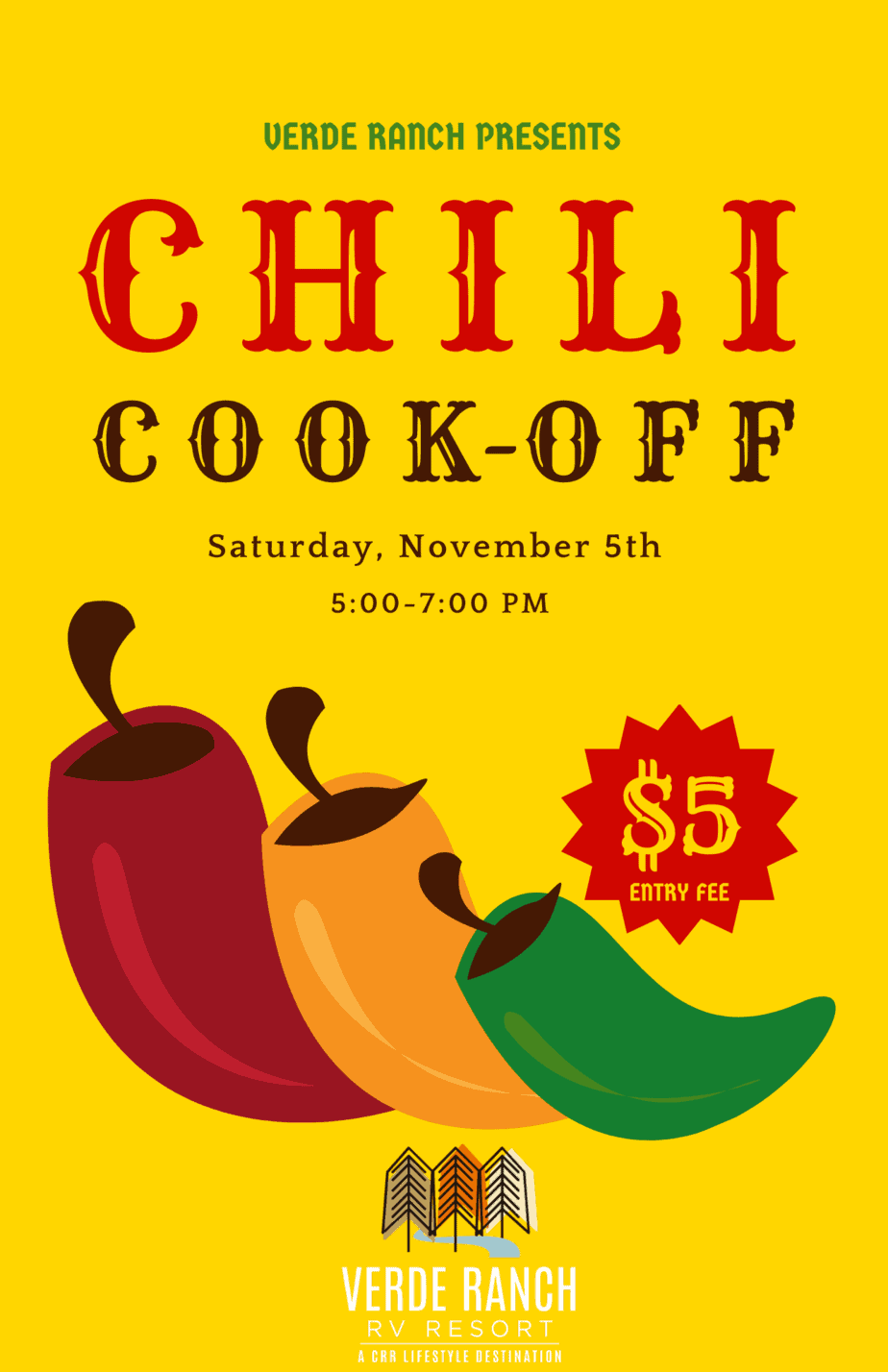 Chili Cookoff
Please register to enter your chili! $5.00 per entry.
Make the Chili. Cook up your recipe before the event. Mix it up. Think meatless, spicy, white, or a surprise ingredient.
Bring your chili to the Clubhouse and set up your table.  Entrants will be lined up alongside each other. Tables, bowls, spoons, and napkins will be provided.
Choose and Prepare Your Toppings. Maybe add a Salad and some Cornbread.
Eat, Drink and be Merry!  This event is open for all our guests to come taste.
The winner will receive a gift basket.